Fourth Grade is designing their paper circuits. Reinforcing learning about electric currents using parallel circuits to light their creations.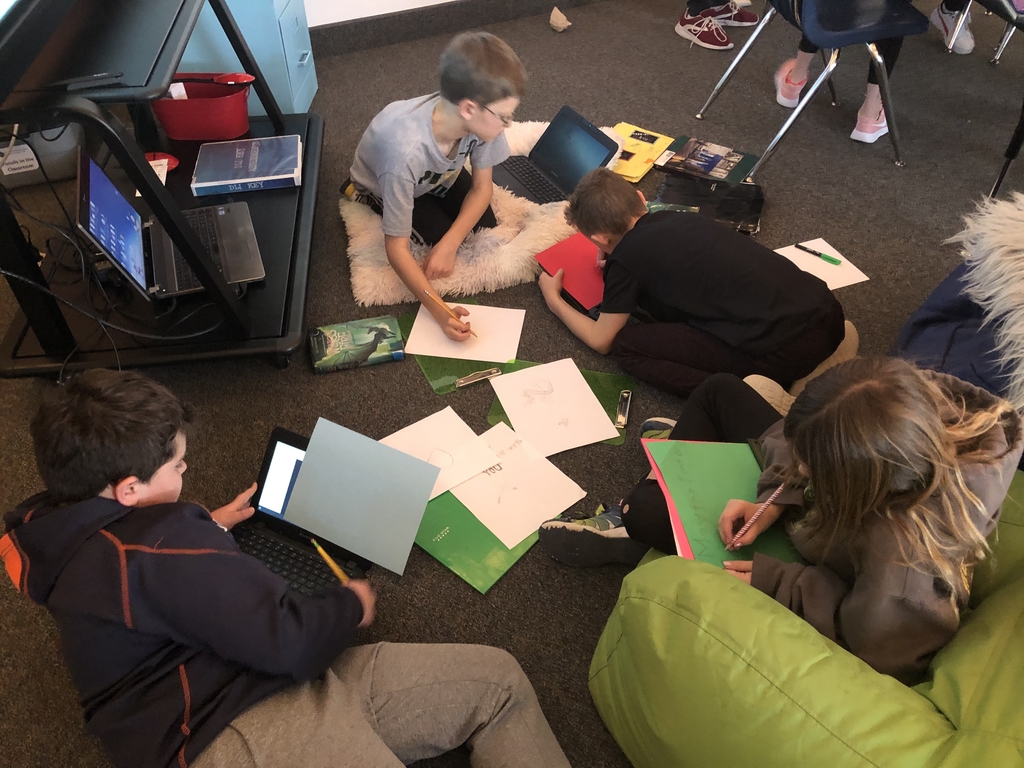 Did you know that cup stacking works fine motor skills, coordination and the left and right side of the brain? The 4th graders tried to build the tallest tower with all their cups. Gravity won.

Cup stacking time! Kindergarten and 1st grade students are refining their motor skills.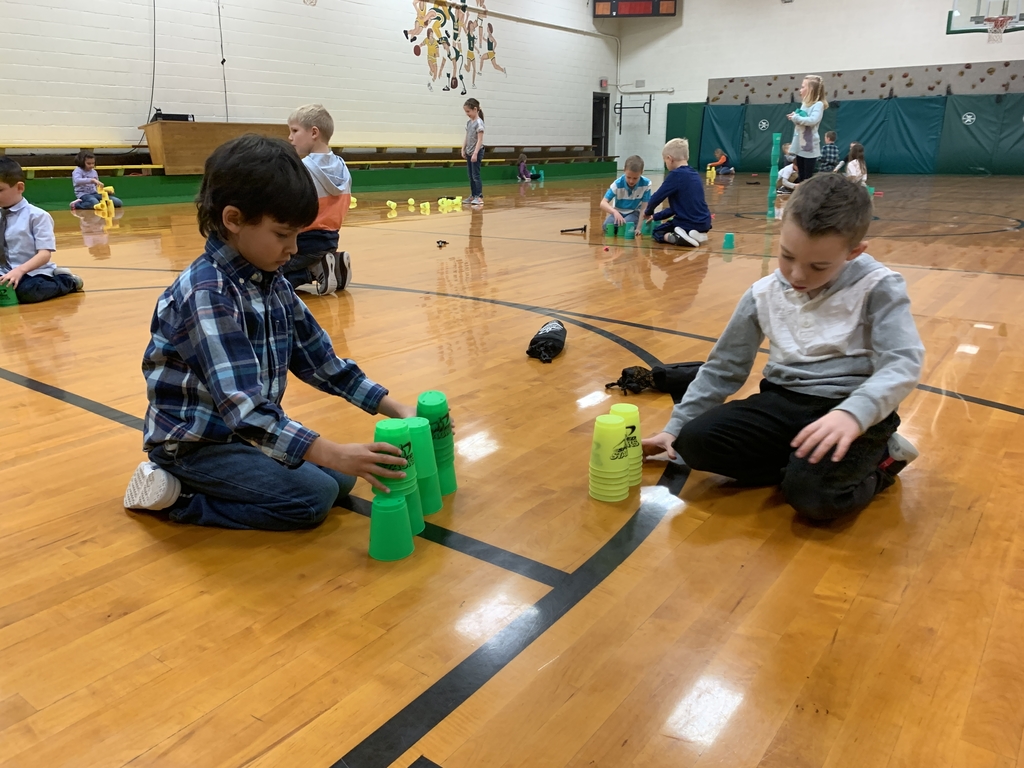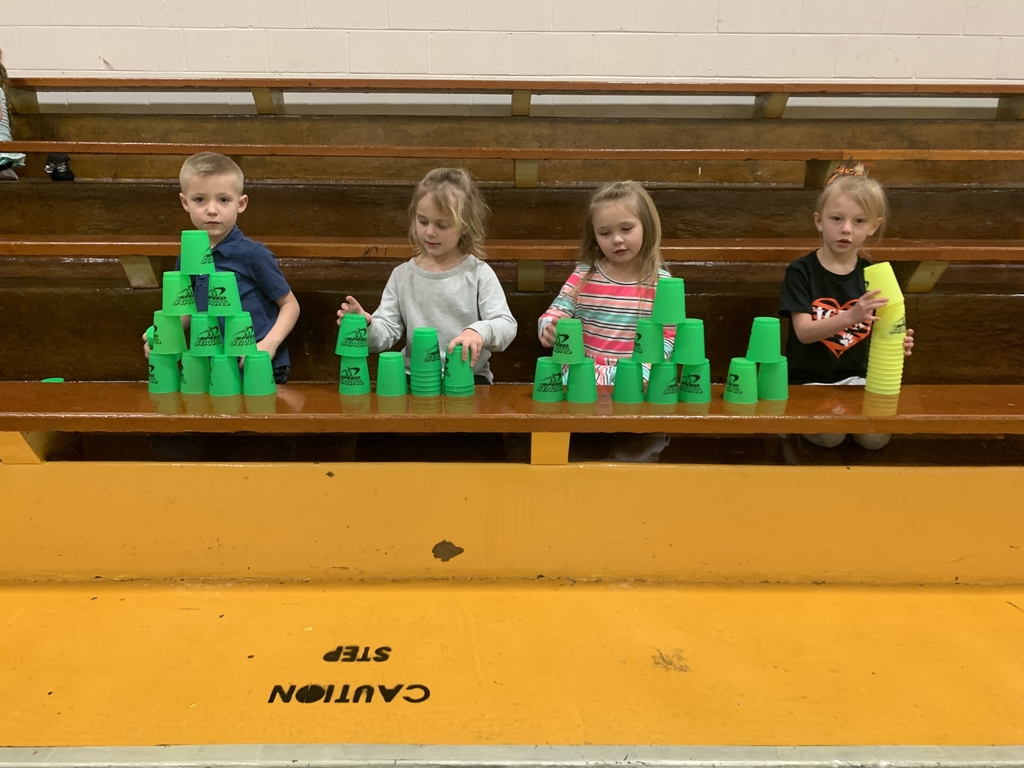 JH girls wrapping up their season last Thursday. Congratulations on a great season.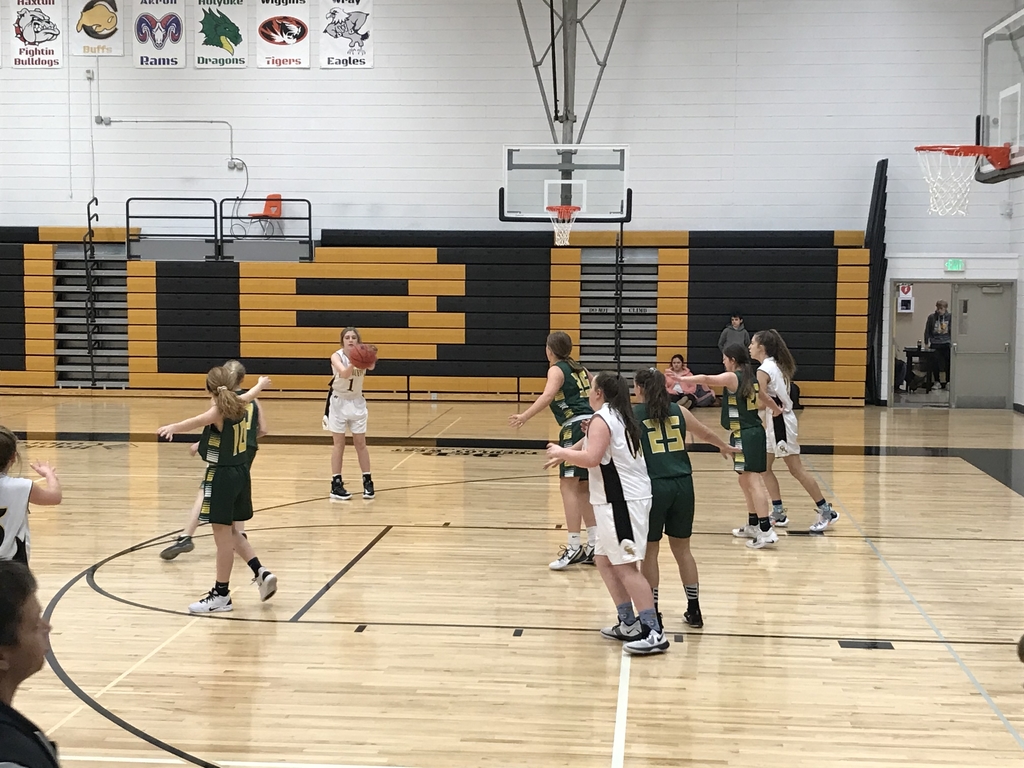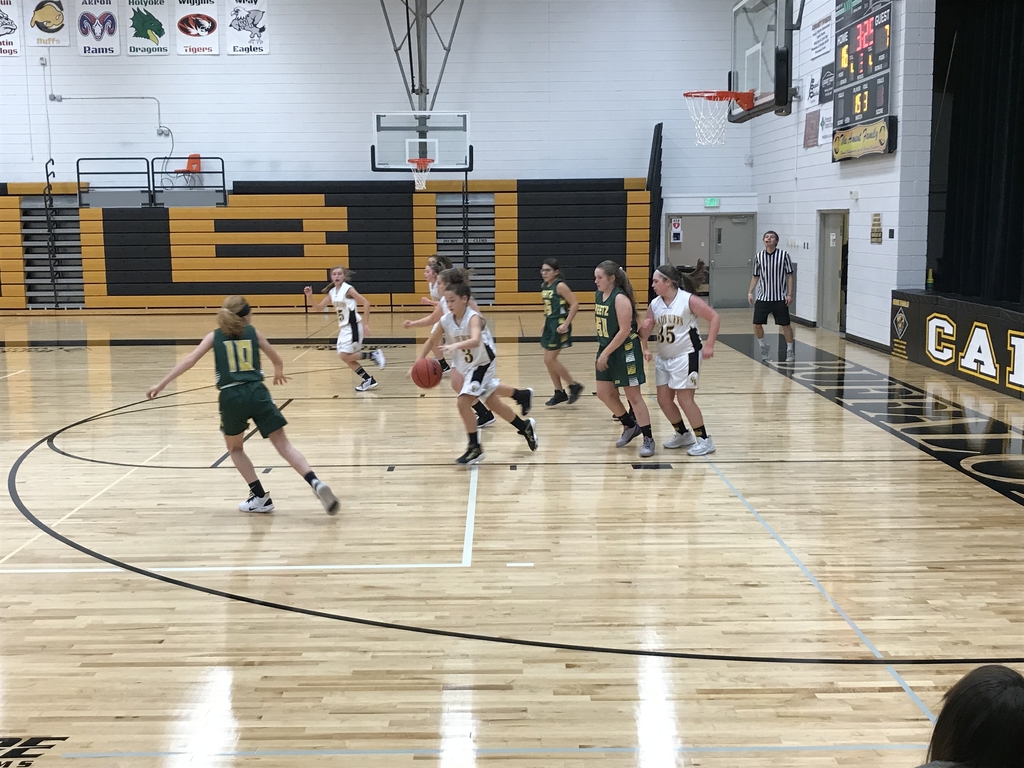 Club Pictures tomorrow FFA- wear official dress NHS- wear NHS shirt FBLA- wear FBLA shirt

CLASS and ORGANIZATION PICTURES will be TUESDAY starting at 8:15. Please return order forms with your child tomorrow. Remember official uniform or dress for clubs if needed.
Games tomorrow will start at 4:30 instead of 4:00.

4H Meeting tonight at 6:00 in the commons. Bring candy to fill Valentine's bags.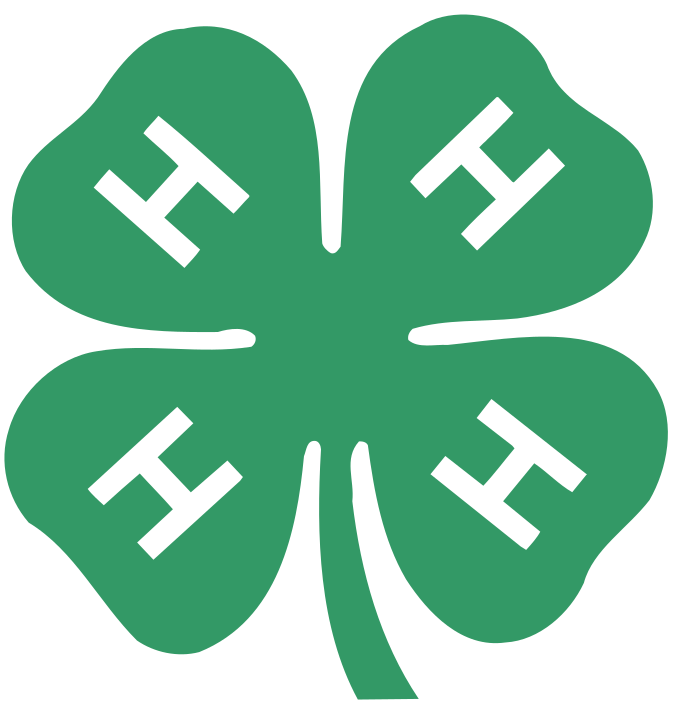 Regional Spelling Bee is underway! Public is welcome. Starts at 1:00 with oral round and should go to approximately 3:30-4:00. Enter through the commons door.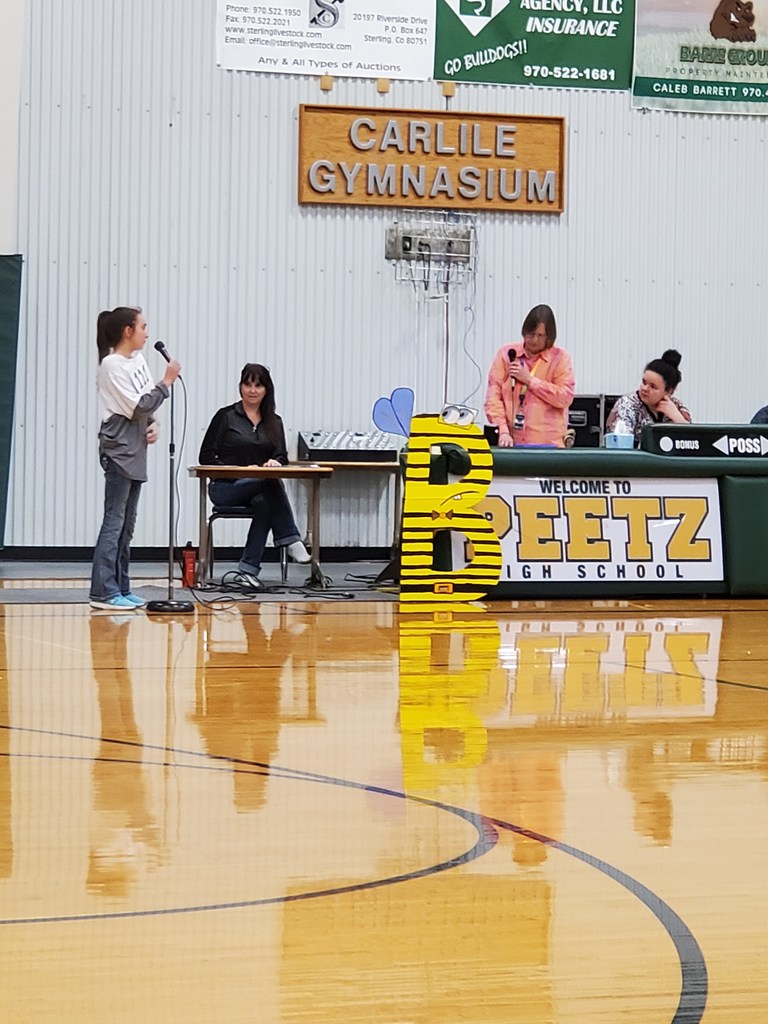 Tomorrow Feb,6th all students and faculty members please park in the front of the school! The back is reserved for the spelling bee participants.

Class picture order forms for Preschool - 8th grade are going home today. Clubs and Organization order forms by Mrs. Raffelson's room. Check with your sponsor for official dress/uniforms you need on Tuesday 2/11.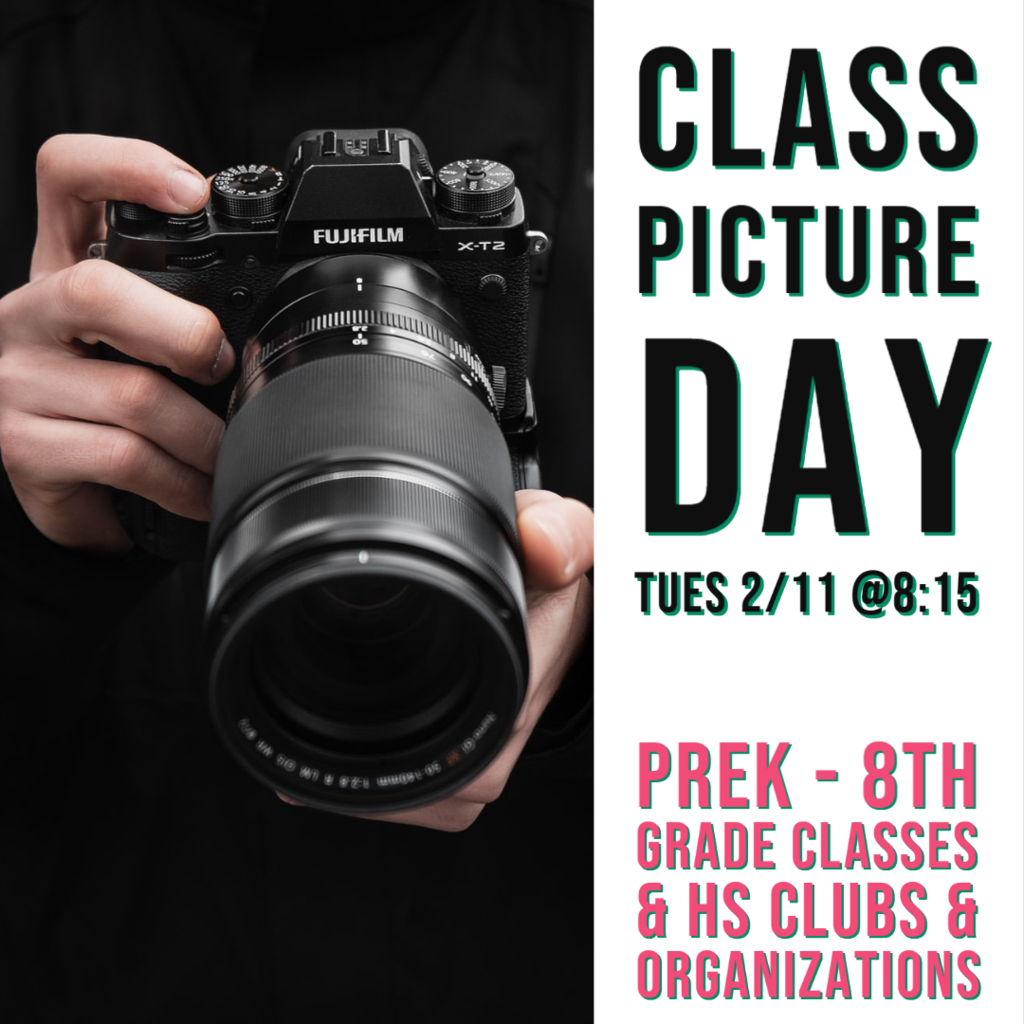 PJ day in 4th. Learning comfortably!

NO SCHOOL for k-6 on Thursday 2/6 and NO SCHOOL for all students on Friday 2/7.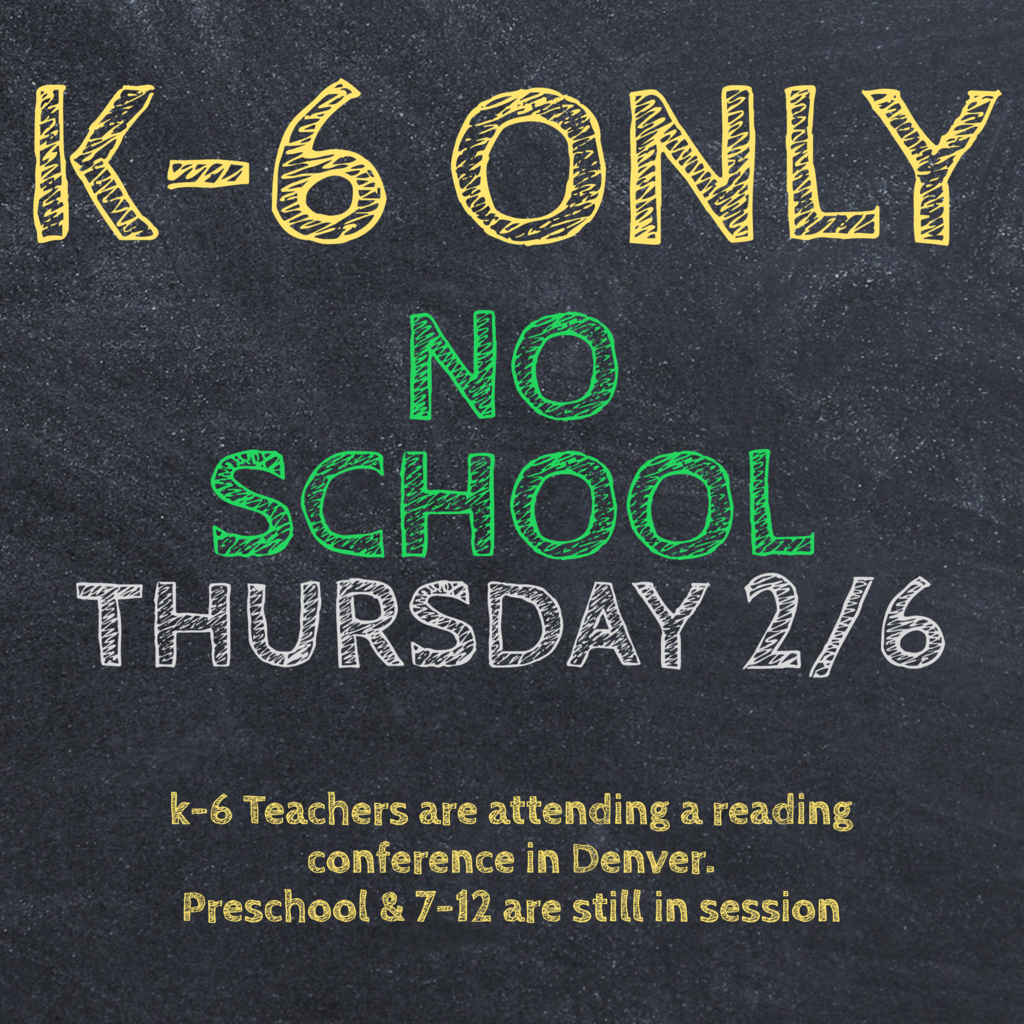 HS games tonight start at 5:00. If you ever see the *** in front of an event on the calendar, that is a note that the time changed or details changed.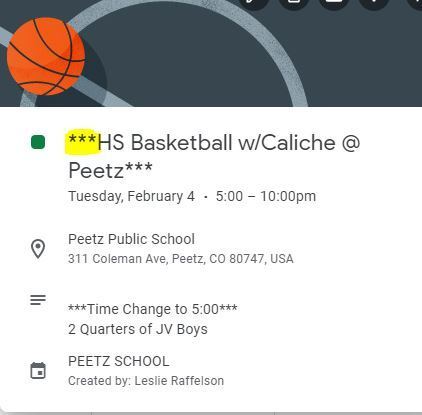 Northeast Colorado Regional Spelling Bee to be held on Thursday, February 6, at Peetz starting at 9:00. Good luck to all participants!
Saturday's game vs Creek Valley will be on 98.7 FM and newschannelnebraska.com or the KSID app. Help support our kids even if you can't make the game.
Congratulations on a great season to all of our JH players. Photos from Thursday's league finale.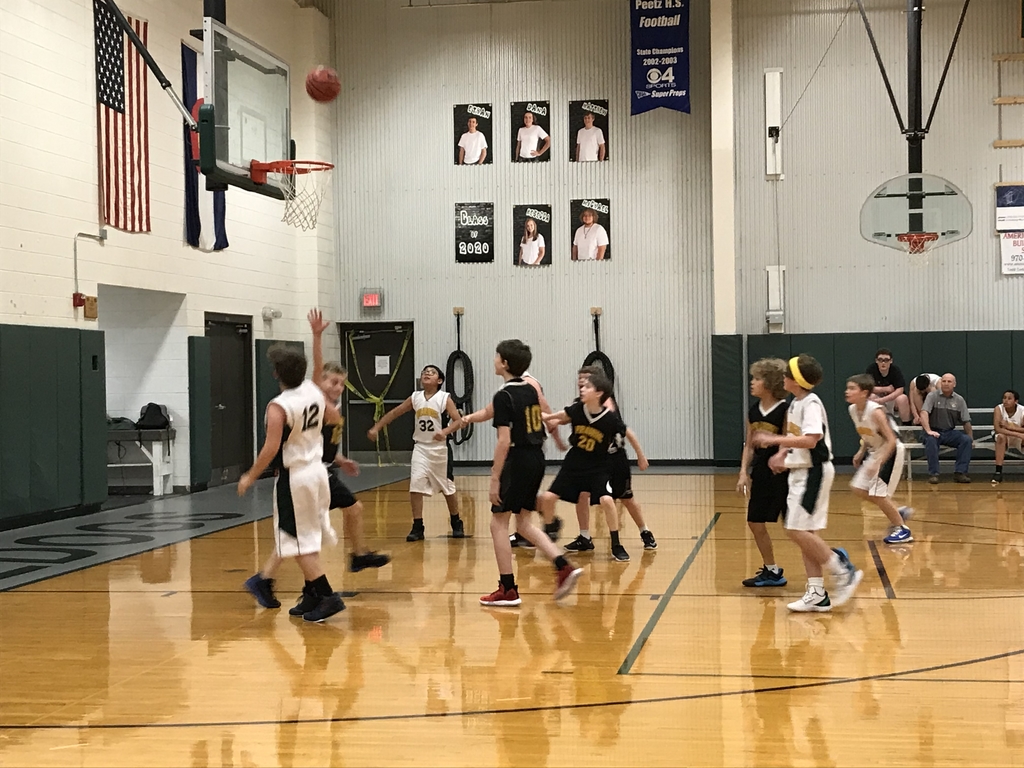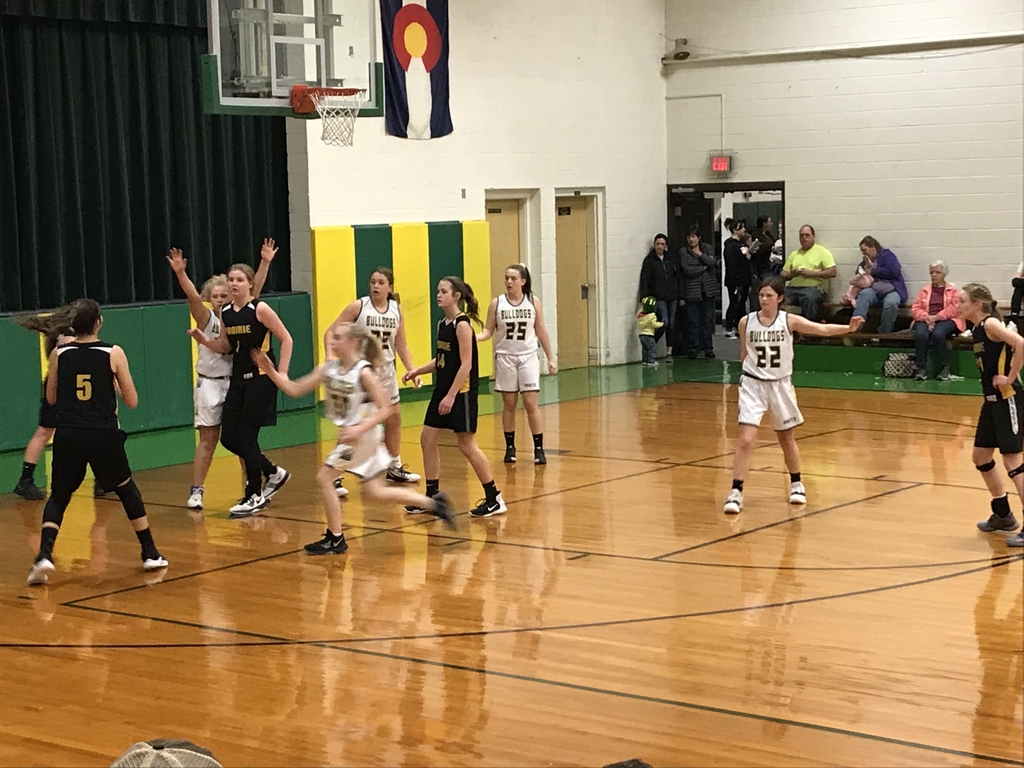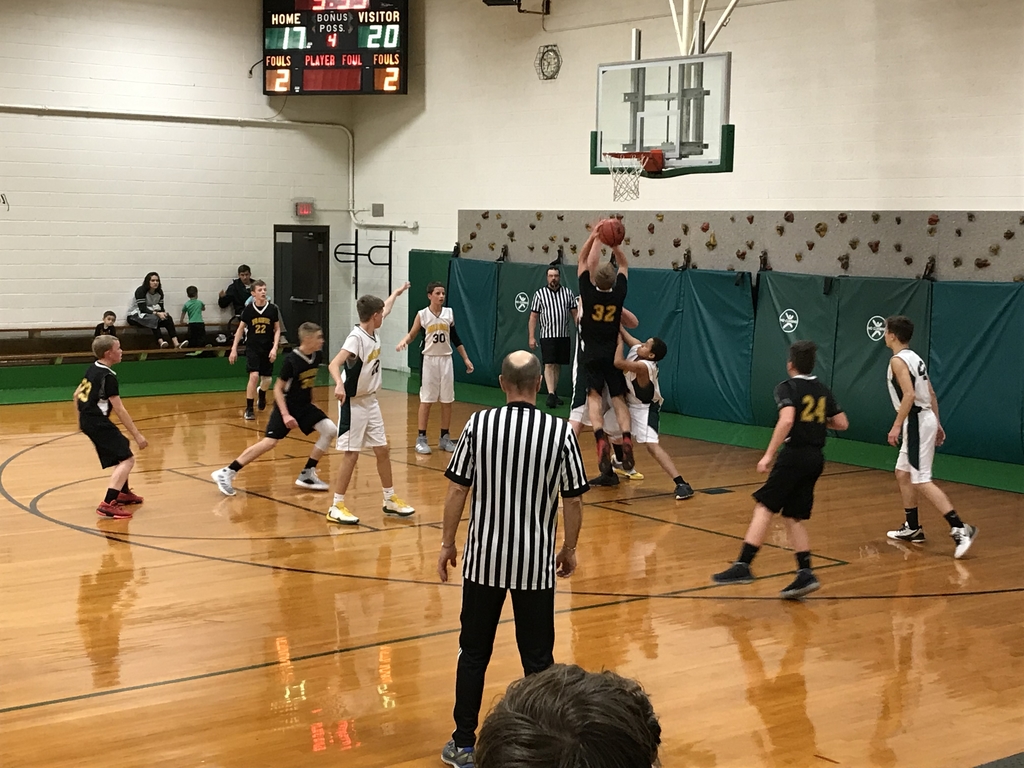 WANTED: Coordinator to take over the After Prom Party planning. Lorraine Foreman and Joanne Roelle are turning over the reins to someone else. They are willing to help whoever would like to take this on. If you are interested, contact Lorraine at 970-520-3080

Holoyoke Honor Band attendees included the following students: Junior High Band Sadie F-clarinet Lyle S-alto saxophone Collin F-alto saxophone James N-bari saxophone Aspen A-trumpet Joe F-trumpet Chance S-euphonium Nicoli S-trombone High School Band Matthew D-oboe Jewella B-bari saxophone For the full concert, visit
https://www.youtube.com/watch?v=uWvqVzHvqTU