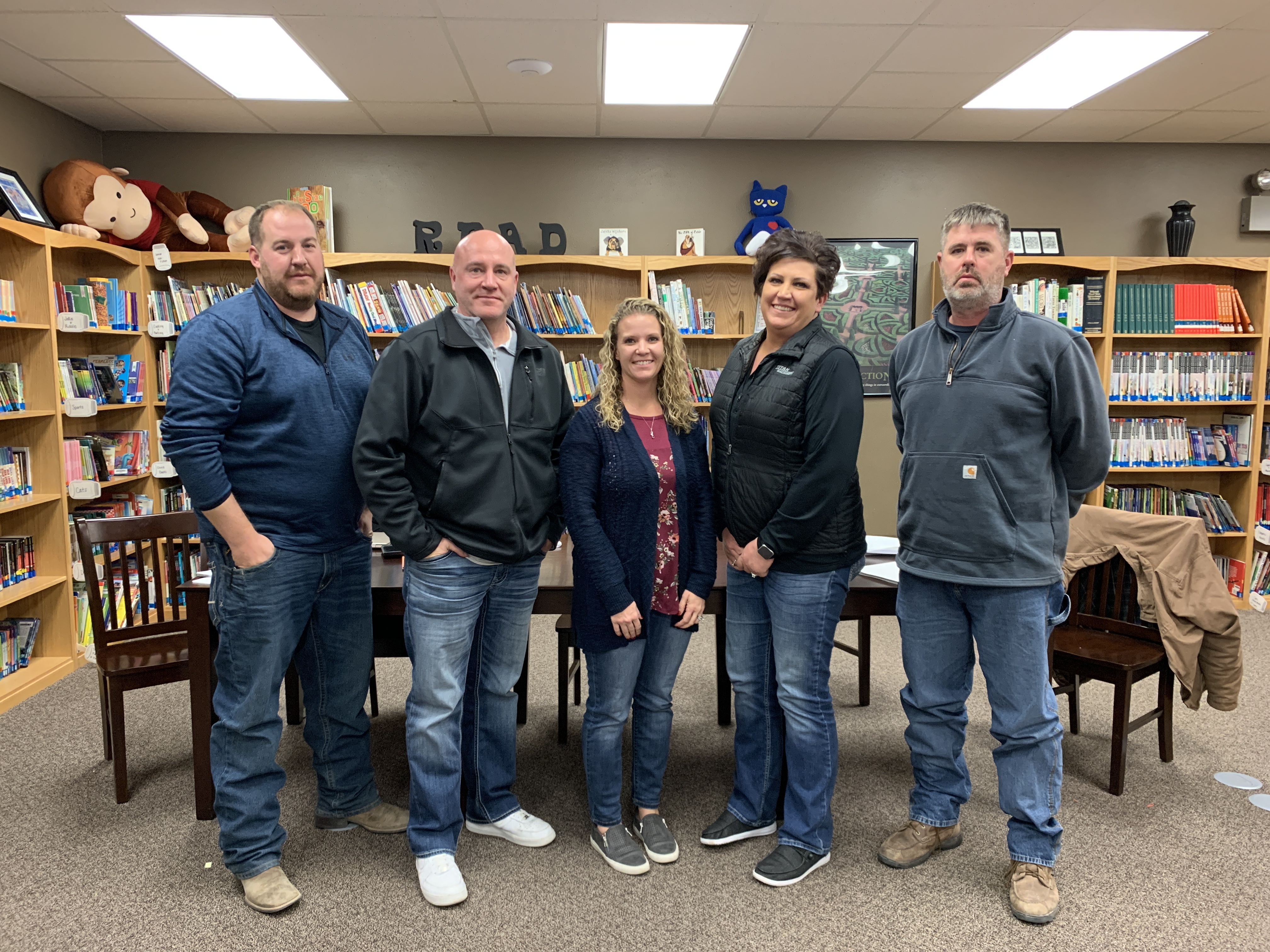 Darrin Fehringer, Jeff Long, Shauna Reker, Tiffany Vallier, Mike Hill
Title

Name

Email

Term(s)

President

Shauna Reker

1st Term - Elected 2021

Vice President

Darrin Fehringer

1st Term - Elected 2019

Treasurer

Mike Hill

1st Term - Elected 2015
2nd Term - Re-elected 2019

Secretary

Tiffany Vallier

1st Term - Elected 2015
2nd Term - Re-elected 2019

NEBOCES Rep

Jeff Long

1st Term - Elected 2021
ESSER II FUNDING
APPROVAL OF ACTION ITEM on April 19, 2022
A. K-6 Reading curriculum Wonders meets State requirements of the Read Act Program at 36,000.00 to address student educational loss due to Covid-19.
B. Laptop of 20,000.00 to be used by students to help with a variety of students Tech. Programs to address student loss due to Covid-19
C. Three Laser Color Printers to be used by students/staff to be able to produce homework and Art Projects assigned to help enhance student learning due to education loss by Covid-19 at a cost of 5,300.00.
D. 48 passenger Bluebird school bus at a cost of $103,000 due to Covid-19 we purchased a bus big enough to meet the needs of the requirement for social distancing and to keep our students safe to and from school and meeting mask mandates.