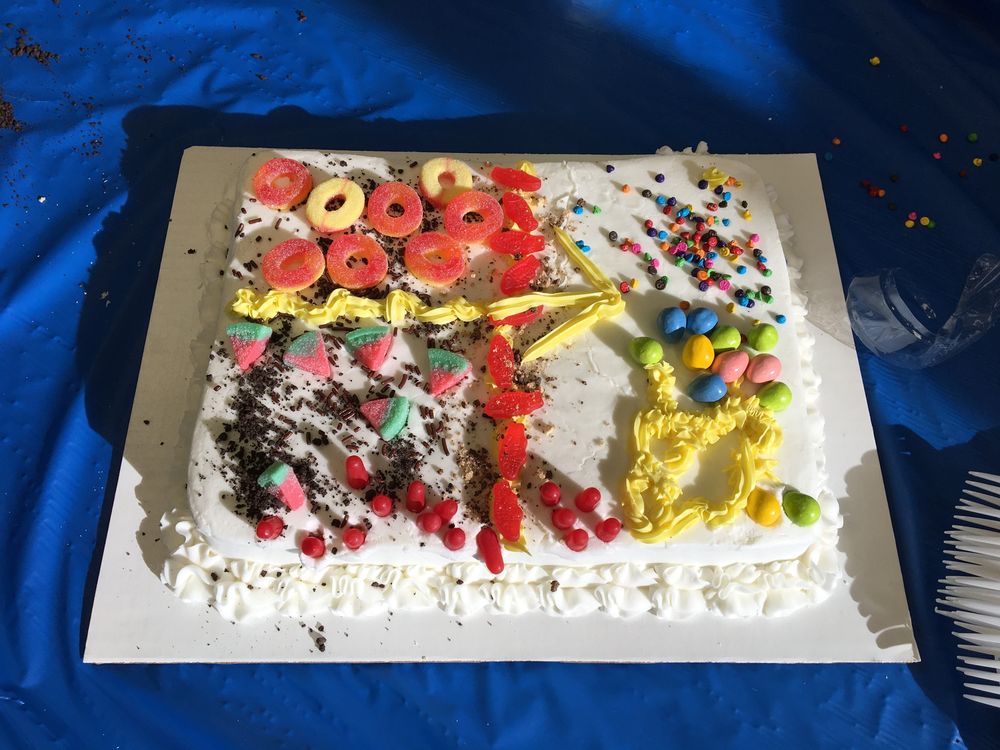 Colorado Agriculture taught with confections!
Mike Forster
Friday, March 06, 2020
Peetz FFA members celebrated FFA Week on Wednesday by teaching elementary students about Colorado's agriculture production using cakes. From preschool to sixth grade, students created a map of agriculture production across our great state. From cattle to fish and wheat to peaches, Colorado produces a diverse amount of Ag commodities. Students also learned about the geographical regions in Colorado that allows us to produce cherries and peaches, along with the state's aquaculture production of fish. It all wrapped up by consuming their creations and enjoying some sweet treats all provided by our Agriculture producers!!