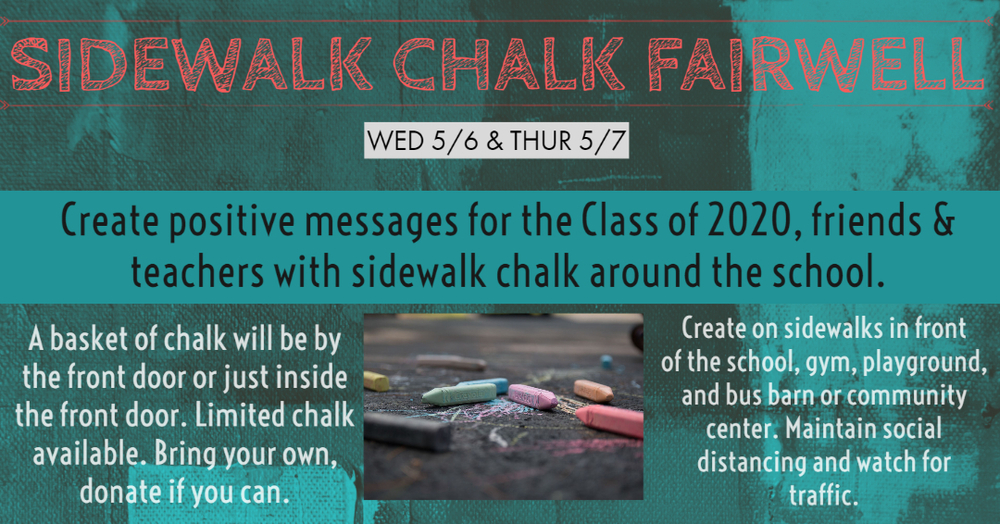 SIDEWALK CHALK FAIRWELL
Leslie Raffelson
Tuesday, April 28, 2020
SIDEWALK CHALK FAIRWELL: Next week would have been the last week of school. We would like to invite you to decorate the sidewalks around the school with positive messages to the class of 2020, friends, and teachers.
Please maintain social distancing and do not decorate next to anyone else, there is plenty of room to spread out. There will be a limited amount of sidewalk chalk available by the front door to the school. Please bring your own or leave donations of chalk if you can. Messages to seniors should be placed in front of the school and ag shop. Other sidewalks include the back of the school, north side of the gym, beside the playground, in front of bus barn and down main street. There is a lot of traffic in town, so please be safe.
Spread some cheer to celebrate our last week of the 2019-2020 school year.