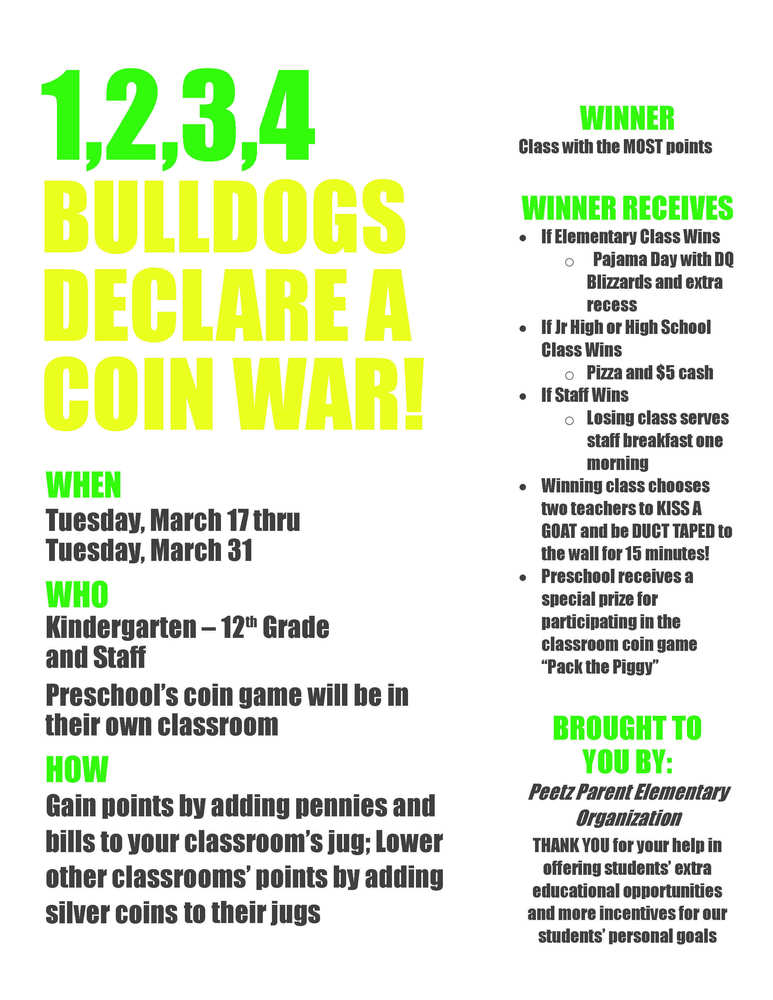 1, 2, 3, 4, We Declare a Coin War!
Leslie Raffelson
Tuesday, March 10, 2020
Peetz Parent Elementary Organization (PEO) is excited to introduce the 1st Annual Bulldog Coin Wars coming March 17 and running through March 31.
We invite EVERYONE to join in the fun. We will be distributing flyers to elementary classes by Tuesday and the Jr. High and High School Students will have a flyer posted to their lockers.
The coin jugs will be located near the trophy case and the tallied standings of the "War" will be updated daily on the bulletin board. Our preschool class will enjoy a special coin game in their own classroom called "Pack the Piggy". Each preschool student will receive a special prize on April 1 for participating.
The funds raised will go directly to our PEO which offers our elementary students extra educational opportunities and allows students incentives in helping them reach personal goals. The winner will be announced on April 1 (details about the announcement will be sent out by March 30th)
We look forward to a super fun school-wide event - GO BULLDOGS!!
For questions or more information, please get in touch with Heather Forster.