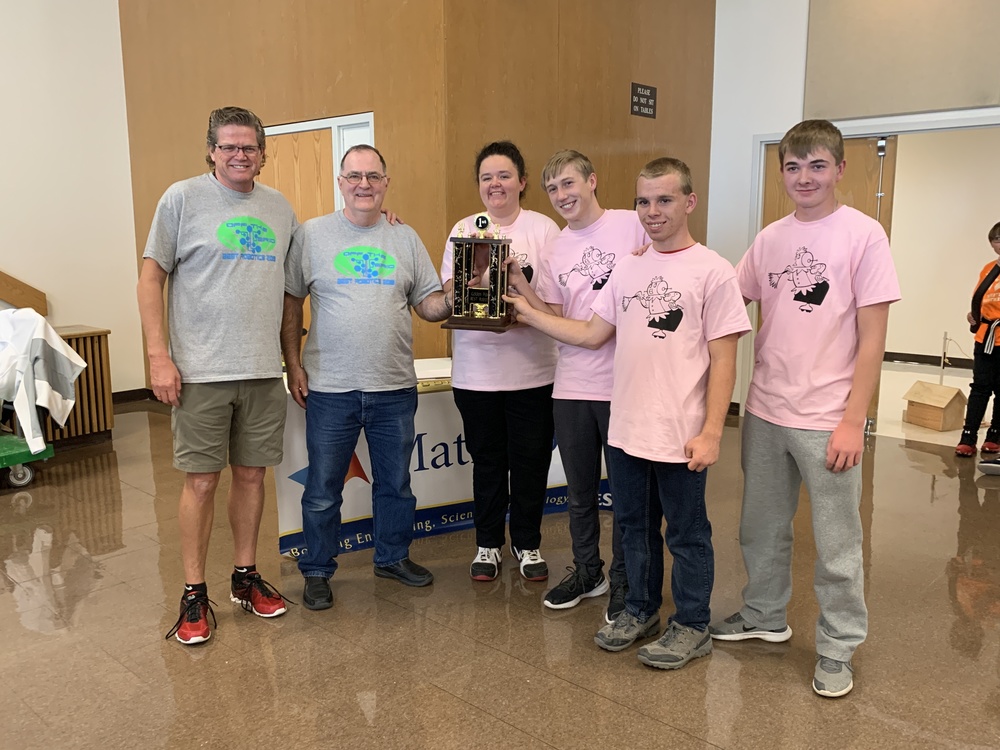 Peetz High School Robotics Team moving on.
Leslie Raffelson
Monday, November 11, 2019
Larry Turner, second from left, Golden Plains BEST Robotics hub director, and Mike Sullivan, left, assistant director, present the first place trophy to the Peetz High School "Bots and Thoughts" robotics team at the Golden Plains BEST Robotics Challenge Saturday, Oct. 26, 2019. Peetz also received the award for Most Robust Machine and Matthew Davis, third from right, was given the Kendrick Castillo Memorial Outstanding Student Award.
Please visit the full article - https://www.journal-advocate.com/2019/10/27/peetz-high-school-takes-top-spot-in-robotics-challenge/
By CALLIE JONES | cjones@journal-advocate.com | Sterling Journal-Advocate
PUBLISHED: October 27, 2019 at 8:00 pm | UPDATED: October 29, 2019 at 9:54 am